Qian Zhao (or Will)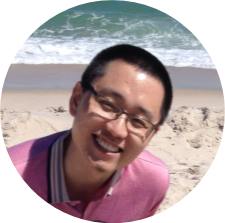 I'm currently leading a team in the Artificial Intelligence Group at Bloomberg LP, focused on interactive machine learning and human-AI collaboration. I graduated with a Ph.D. from GroupLens lab, Computer Science, at the University of Minnesota in May 2018, advised by Prof. Joe Konstan. My research interests are recommender systems, social computing, human-computer interaction and interactive machine learning.
Recent News
---
Professional Services
2021

Senior Program Committee member for RecSys 2021
Program Committee member for SIGIR 2021

2020

Program Committee member for SIGIR 2020

2019

Program Committee member for CSCW 2020 (as an Associate Chair)
Program Committee member for WSDM 2020, TheWebConf 2020, RecSys 2019
Reviewer for CSCW 2019, Transactions on Knowledge and Data Engineering

2018

Program Committee member for WSDM 2019 (recognized as an Outstanding PC member)
Reviewer for the Journal of Intelligent Information Systems

2017

Reviewer for Data Mining and Knowledge Discovery, Springer
Reviewer for AAAI 2018, RecSys 2017, TVX 2017, IDC 2017

2016

Reviewer for RecSys 2016, CIKM 2016
Conference Attendence
9/2020 at RecSys'20
9/2019 at RecSys'19
5/2019 at ICML'19
9/2018 at RecSys'18
5/2018 at SIGIR'18
...